We've moved from our old Blogger blogs, and made a few changes. Below are some places you can find us!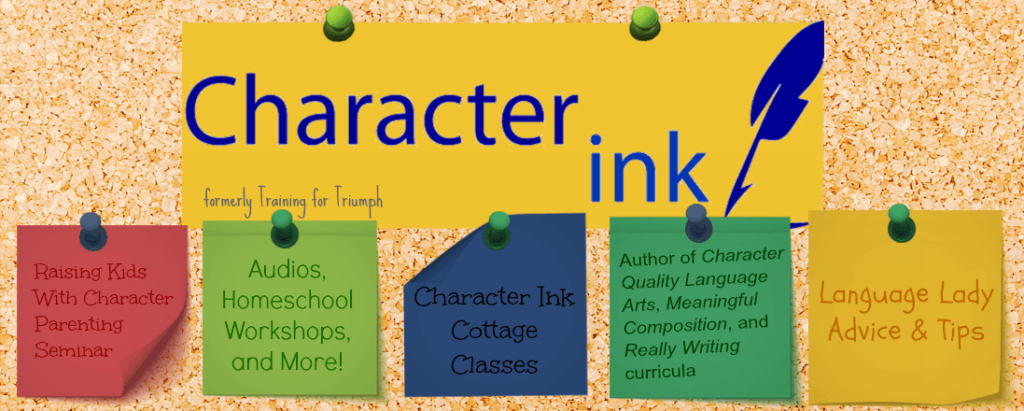 First,
you can find us on our Character Ink blog! Here I blog about parenting, homeschooling, marriage, character training, language arts, home management, low-carb/healthy cooking, grammar, reaching the hearts of your children, and teaching.
CharacterInkBlog.com

Second,
you can find us on three Facebook pages:
Character Ink!
Raising Kids With Character
Language Lady
Note: We are closing the
Training for Triumph
Facebook page, so be sure to go over and like our
Character Ink
page for homeschooling and more, and the
Raising Kids With Character
page for parenting in general.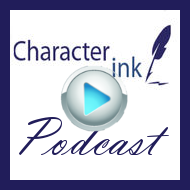 Fourth,
you can see samples of our curriculum, print them off, and try them out
here
for CQLA and
here
for Meaningful Composition. Check back here often as we are adding the new Meaningful Composition books through summer 2015.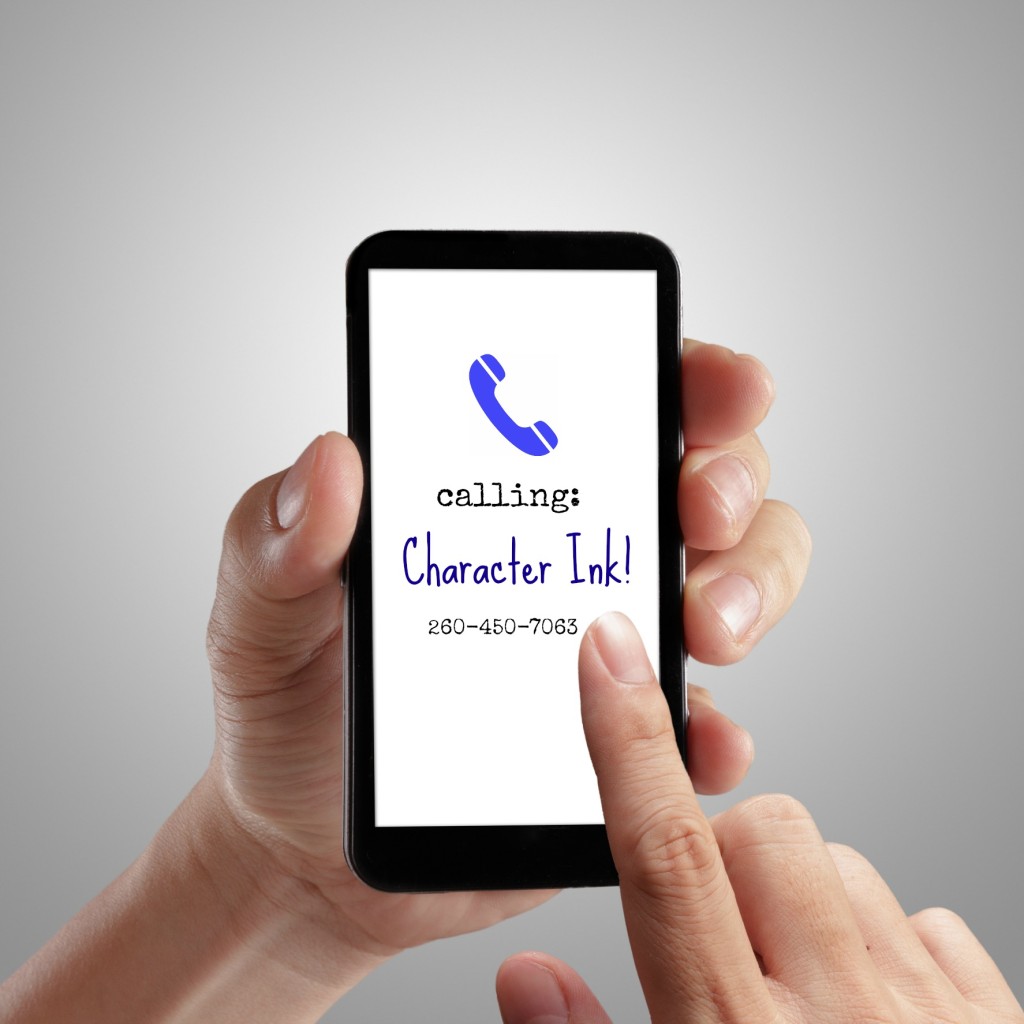 Finally,
you can call or email us directly to place an order, to
sign up for classes
, or to
schedule a speaker or a parenting seminar
.
Email us:
characterink@gmail.com
OR
characterinklady@gmail.com
Call us:
260-450-7063 260-433-4365
Write us:
Ray and Donna Reish
11120 Aboite Center Road
Fort Wayne, IN 46814
You can also find us on
Pinterest
, and in our weekly e-newsletters that contain articles, recipes, parenting helps, language arts teaching, and more. Sign up
here
! And click
here
to see previous newsletters :)
See you soon!